A HAPPY SPRING 2017 TO EVERYBODY !
You are working hard and you need to relax! The International Paraconsistent Association (IPA - registrated Charouty) offers free holidays to the Island of Inconsistency



to the first who will guess who is the author of the following declaration:

Everything is dual; everything has poles; everything has its pair of opposites; like and unlike are the same; opposites are identical in nature, but different in degree.

In case we receive the right answer by two agents exactly at the same millisecond, priority will be given to the one who has given the exact reference (exact name of the author and exact line of the book).

If you think you know the answer immediately send an e-mail to

WINNER OF THE PREVIOUS CONTEST
The previous declaration was the following:

If there is a contradiction, it is due to nature, not to me.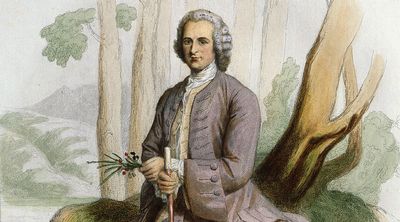 The author is Jean-Jacques Rousseau

Nobody found the answer (it was not availabe using Gaagle, Fabecook or Amstragram). For this reason we will offer to the next winner a double prize: six months on Rousseau's island + the complete works of the philosopher